Settlement Agreement / Separation Agreement / Prenuptial Agreement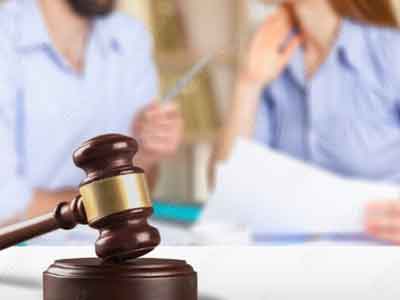 Our Law Firm of Melendez & Bonilla has an excellent track record in handling legal issues pertaining to the Family Law in Costa Rica. Domestic matters – particularly marriage – are a complicated relationship when you have to merge practical reasoning and emotional needs. Costa Rica is one of the most romantic places on earth. Millions of visitors come to the country for their honeymoon and marriage ceremony.
The breaking of a relationship bond is essentially traumatic. There could be several reasons – for both native residents and foreigners – who marry in Costa Rica to have their marriage break down. In addition, instances of fraud are not uncommon where an individual uses marriage for vested interests. People are increasingly preparing settlement agreements, prenuptial agreements, and separation agreements before getting married.
Consulting an expert lawyer is essential before you draw up any documents relating to Family Law in Costa Rica. Costa Rica laws are extremely strict and favorable to the woman. Either way, ensuring that an impractical romance does not leave a major setback in your life, is easy with a prenuptial agreement even if you are not a celebrity.
It is very important that the lawyer drawing up your settlement agreement understand the intricacies of the Costa Rica Family Law. Any mistake could prove to be disastrous in case of a divorce or separation later on. A prenuptial agreement or settlement agreement is expected to protect the rights of the couple as individuals and not disturb their loving bond in any way. However, neglect in careful drawing up of the contract could be very harmful.
It is also legally possible for a Costa Rica native to marry in another country, return to Costa Rica and initiate proceedings against the spouse. The ruling would be executed in the other country like the United States which has an extradition treaty with Costa Rica for domestic disputes also. Protecting your rights is our first duty at the Law Firm of Melendez & Bonilla.
A settlement agreement in recognized by the Costa Rica Family Law. The law focuses on the distribution of assets if a couple separates. However, Costa Rica does not differentiate with respect to nationality when it comes to a settlement agreement. A valid prenuptial agreement has to be registered with the Public Notary in Costa Rica. It could be signed after the marriage has occurred unlike in the United States where it has to be prepared before the marriage. Both parties could change, and even terminate the agreement if they wish.
A hastily drawn settlement agreement could have long-term consequences in case of a family dispute. Finding the best lawyers who understand the subtle nuances of the Family Code in Costa Rica is essential. If you are a foreigner, it is all the more important that you have qualified lawyers draw up a settlement agreement before you decide to get married in Costa Rica.
The Law Firm of Melendez & Bonilla has decades of experience and our expert handle each client with the utmost concern and care. You could leave all the documentation to us while you focus on a life of celebration with your partner.