Division of Property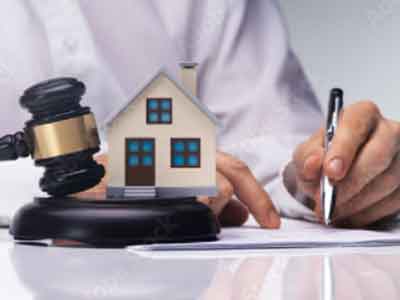 The Law Firm of Melendez & Bonilla has decades of experience with an international reputation in handling Family Law related legal problems in Costa Rica. The Family Law is extremely strict in the country particularly when it comes to divorce and separation. Property division is a major issue in cases of divorce. Property with a higher tax liability if it is to be sold after the divorce could reflect on the fairness of the process of division. However, our legal experts would be able to help you on every aspect of property assessment.
The Costa Rica Family Law stipulates that property that is inherited by either of the partners is not to be divided. However, all other property is to be divided – either by the couple themselves or by the court. If the couple divides property by themselves then, the details have to be mentioned in the divorce settlement documents. Division of property by the court becomes a little more complicated as a list of all assets is to be submitted to the court before divorce is granted.
Handling property division along with divorce is complicated. We could handle all the legal procedures for you, in your best interests, so that you could focus on getting over your emotional trauma. Our experts fully understand the need for quick resolutions along with expert legal advice in all cases pertaining to the Family Law.
Our team at Melendez & Bonilla would advise you on all aspects of property ownership. There might be a dispute on how the list of property is to be prepared regarding which asset is jointly or individually owned by either of the partners. We specifically look at what property does not legally figure in the case. Assets owned jointly - excluding gifts and inheritances – cover stocks, vehicles, bonds, bank accounts, furniture, and even business. A proper professional assessment of property values is necessary.
We help you understand how loans reduce property value, and debts need to be listed in separation documents also. Unsecured debts also need to be handled properly as the creditor cannot be affected by a divorce. If a joint debt is not cleared, the creditor could claim it from either party.
Sometimes assets cannot be divisible. In such cases too, we advise you on the best way to meet the provisions of the Costa Rica Law on the subject. Transfer of assets to the partner does not incur tax consequences but sale of the assets does. Tax consequences of property that is being divided have to be considered too in a divorce settlement.
Both parties are required by law to co-operate in the process of division of property, or contempt of court proceedings could be initiated against them.
Melendez & Bonilla experts would guide you every step of the way totally understanding your needs of privacy, emotional healing, and speedy litigation in cases of divorce. Give us a call today to know the best legal course to adopt for property division in a divorce case.