Paternity Test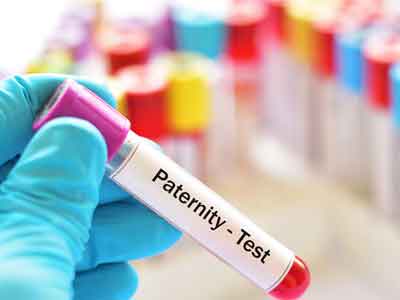 The Law Firm of Melendez & Bonilla, with its team of experts, offers quality legal support in all cases of child legitimacy. We understand all the intricate details of the Costa Rica Family Law and are fully equipped to help ensure that your rights are protected.
Costa Rica enacted a unique Paternity Law (Law 8101 Ley de Paternidad Responsable) in 2001. The law is said to be the first of its kind not only in Latin America, but also anywhere in the world. The Law allows a mother to state the name of the father of a child through an administrative process. The man is directed to go for a DNA test. If the man refuses to go for the test, he is automatically legally assumed to have fathered the child and has to pay for child support.
The man is allowed to contest the results of the test but the test is considered legally binding. The Costa Rica Government pays for the test so it is free for the mother. Even otherwise, the Costa Rica Family Law is extremely strict and usually favors the woman.
Costa Rica earlier had a paternity test system that was similar to in the United States and other Western countries. Paternity issues depended upon prolonged court hearings and lasted several years. However, the new law has changed much of the legal situation on the paternity issue. Costa Rica has already recorded almost 20 percent drop in instances where newborns had to be registered in the civil registry without a father's name. Only the woman has the right to ask for the DNA test under the Costa Rica law. A man cannot force his wife to go for a DNA test even if he suspects that the child has been fathered by someone else.
If a man denies that he has fathered a child, he still has to pay child support if a DNA test has not taken place. He cannot insist that he would pay the child support only if a DNA test proves legitimacy of the child. Since prostitution is legal in Costa Rica, sometimes proving legitimacy is an extremely complicated issue for a man.
However, our experts know how to correctly interpret the law and ensure that your rights are protected. We also understand that family disputes are emotionally draining and we try to help you resolve the case as soon as possible. We offer trustworthy power of attorney services also to represent you in Costa Rica in your absence.
We take a compassionate view of all paternity-test related cases. We not only help you with legal assistance for the speediest of litigation procedures but we take time in understanding everything that you have to say. We guarantee personal attention along with expertise of an international law firm to every single of our clients.
Our experts have established their reputation as an international team of lawyers with the most cost-effective and efficient approach. Call us today to discuss your paternity-test or any other Family Law-related problem.