Child Support and Custody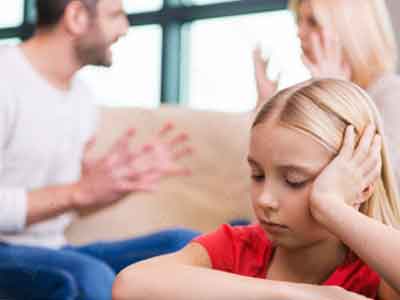 The Costa Rica Family Law is extremely strict when it comes to child support and custody. In fact, it usually favors the woman. In a country where prostitution is legal, it is understood that strict measures would be require to protect women and children. The Law Firm of Meléndez & Bonilla has several decades of experience in understanding all the nuances of the Costa Rica family law.
Our experts would provide you compassionate, and expert legal advice in all cases relating to Family Law. Legislation allows the police to follow up with a man's parents if he is not paying child support. The Costa Rica Child Support Law, within the framework of the country's Family Law, came into being barely a decade back. The Law allows a woman to demand payment of child support from a man she states as the father of a child.
The Costa Rica Government also pays for a DNA test if the woman demands such a test to establish biological paternity of the child. A man is assumed to be the father of a child if he refuses to go for the DNA test and is required to pay child support. The mother can only be prosecuted if her claim is negated by a DNA test. The new Law has somewhat lowered the number of instances where men abandoned women and children.
In case of separation and a Costa Rica judge ruling payment of alimony and child support, the husband cannot leave the country by paying in advance at least 13 months' of support amount. Even otherwise, the man has to ensure that all child support payments have been paid before leaving Costa Rica. The country has extradition pacts with the United States for locating men who have failed to pay alimony and child support. The Costa Rica courts in most cases award custody of children to the mother.
However, in instances where it is proved that the mother might be violent, have a drug abuse problem, or be unsuitable to keep custody of children, the court might rule otherwise. Join custody with the father having visitation rights is also possible. However, the Costa Rica Family Law is extremely strict and the case becomes even more complicated if one of the spouse's is a non-Costa Rica national.
Nevertheless, the Law Firm of Meléndez & Bonilla experts know how to handle the most trickiest of child support cases. We ensure that your rights are protected, and your peace of mind is restored. Our experts deal with all Family Law cases with extreme care to ensure that litigation further does not add to your troubles as you go through a phase of emotional turmoil.
Our law firm ensures privacy and excellent advice. You can trust us with your power of attorney also. Our strategy is always to minimize the time involved in litigation with a cost-effective but technically sound approach that brings us a verdict in your favor. Don't wait any longer, and let us help you with your case.
Call and expert now at the Law Firm of Meléndez & Bonilla for the best resolution to your child custody case.